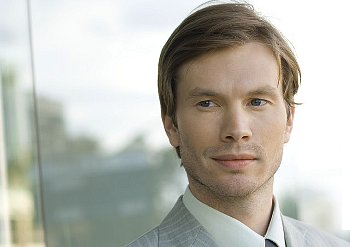 © 2012 London Hair Clinic 7/11/2012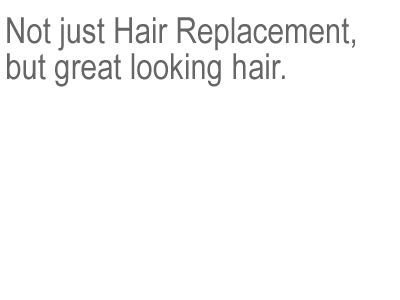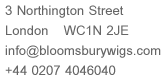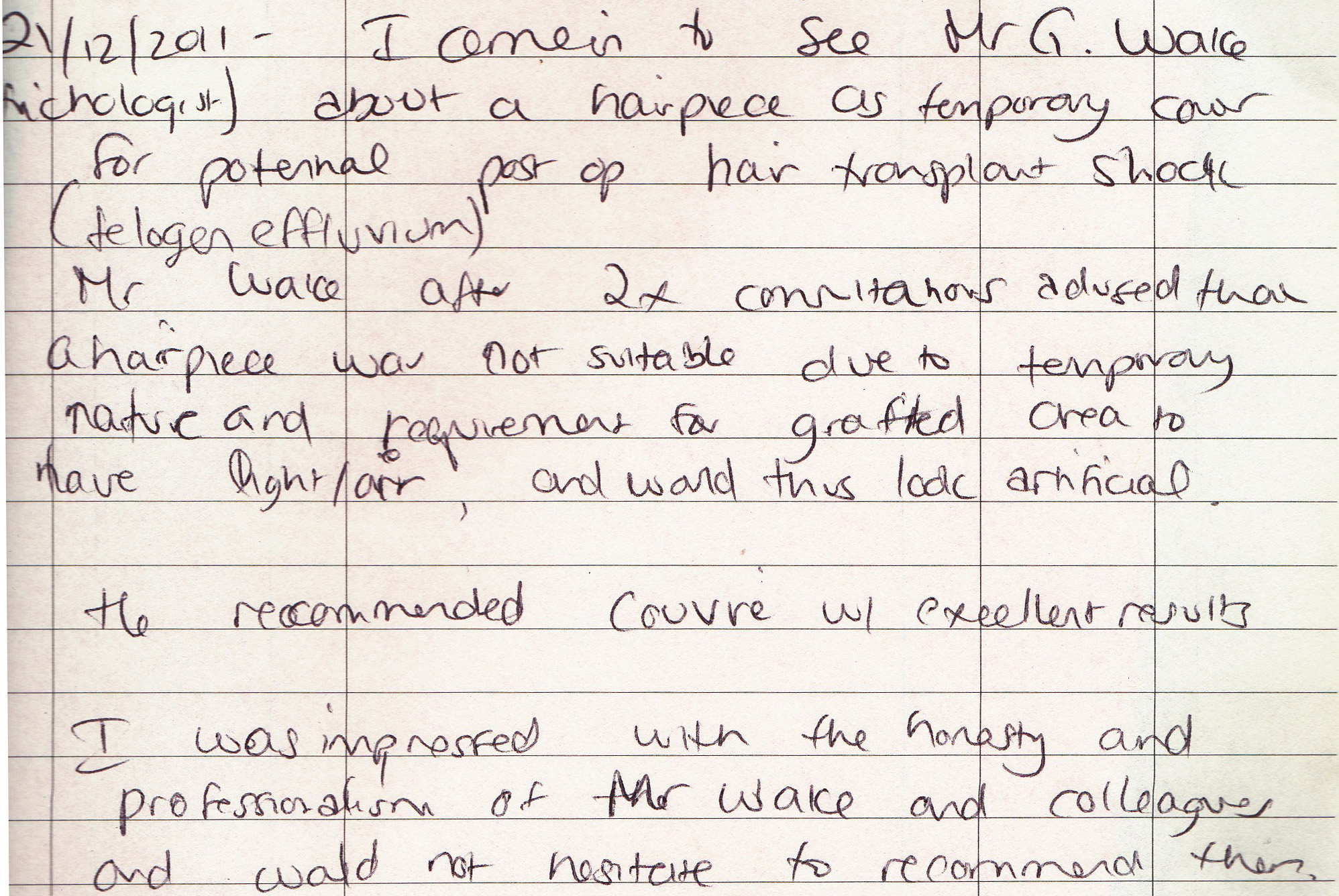 "21/12/2011 - I came in to see Mr G. Wake (trichologist) about a hair piece as temporary cover for potential post-op hair transplant shock (telogen effluvium).
Mr. Wake after 2x consultations advised that a hair piece was not suitable due to temporary nature and requirement for grafted area to have light/air, and would thus look artificial.
He recommended Couvre w/ excellent results.
I was impressed with the honesty and proffesionalism of Mr. Wake and colleagues and would not hesitate to recommend them." - Nina